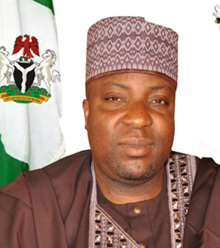 NAME : Hon. Moshood Olanrewaju Bakare
Constituency: Omupo
Date of Birth: May 7, 1974
Place of Birth: Igbaja
Position: Member
Qualifications:
HND, PGD (Computer Science), MBA, Diploma (Advanced MGT. Course)
Institutions Attended:
- Kwara State Polytechnic
- University of Ilorin
- Ladoke Akintola University of Technology, Ogbomosho
- Manchester Business School U.K.
Working Experience:
- Junior Officer Trainee, Excellence Finance Ltd.
- Bank Teller Society Generale Bank
- Executive Private Secretary to the Governor
- Personal Assistant to Governor
Political Experience:
- Elected into the Kwara State House of Assembly (Omupo Constituency) 2011 – 2015
- Re-Elected into the Kwara State House of Assembly in 2015
- Chairman, House Committee of Public Account Committee, Member Rules and Business, Finance and Appropriation & Ethics, Privileges, Public Service and Judiciary, later Chairman Energy, Works and Transport 2011 – 2015. In 2015 when re-elected, he was appointed Chairman House Committee on Finance and Appropriation, Member, Committee on Health and Environment & Public Accounts' Committee.